About publisher :
We have published several online journals, such as :
SASI (focus on all areas of legal science)
PATTIMURA LAW REVIEW (focus on all areas of legal science)
BATULIS CIVIL LAW REVIEW (focus on Civil Law)
JURNAL SANIRI (focus on Constitutional Law and State Administrative Law)
BALOBE LAW JOURNAL ( focus on International Law)
JURNAL BELO (focus on Criminal Law) can be seen on the page: https://ojs3.unpatti.ac.id/index.php/belo
AIWADTHU: Jurnal Pengabdian Hukum 
TATOHI: Jurnal Ilmu Hukum
PAMALI: Pattimura Magister Law Review
Faculty of Law Pattimura University
A: Jalan Ir. M. Putuhena, Kampus Poka, Ambon, Maluku 97233, Indonesia.
W: https://fhukum.unpatti.ac.id
E: fhukum.unpatti@gmail.com
P/F: 62-911-3825203 / 62-911-3825204
Technical Supporting Unit : 62-812-48675877
Map Location :
Open Access Policy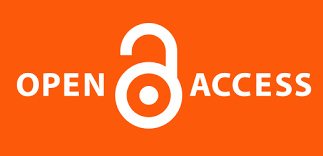 All journals published by Faculty of Law, Pattimura University provide direct open access to their content on the principle that making research freely available to the public supports greater global knowledge exchange.
Author Self-Archiving Policy
All journals following Sherpa/Romeo's policy. The pre-print, post-print, and publisher's version/PDF can be archived under the following conditions.
Author(s) may deposit and use the document as follows:
Author's Homepage
Non-Commercial Institutional Repository
Non-Commercial Repository
Non-Commercial Social Network
Non-Commercial Subject Repository
Journal Repository Website
Author(s) may share or post the version of the article that was submitted to the journal (pre-print) to the above resources, at any time, by adding the caption "This manuscript will be published in the journal .. (Journal Title). This does not count as a prior publication.
Final published article
When the article is published, the pre-print and post-print version should be updated with a full citation to the original journal, including DOI, and can be used for a variety of non-commercial scholarly purposes, subject to full attribution under a Creative Commons Attribution-NonCommercial 4.0 International License.
Exceptions to this policy include:
the systematic upload or collation articles across repositories,
copying or downloading documents for further distribution for a fee,
any use of the documents in conjunction with advertising,
any use of the documents by for promotional purposes by for-profit organizations,
any use that would confer monetary reward, commercial gain, or commercial exploitation.
Please read carefully about Copyright and Licensing, also Archiving notice in each journal.
Crossmark Policy
Crossmark is a multi-publisher initiative from Crossref to provide a standard way for readers to locate the current version of a piece of content.
By applying the Crossmark logo, the Faculty of Law Pattimura University is committing to maintaining the content it publishes and to alerting readers to changes if and when they occur.
Clicking on the Crossmark logo will tell you the current status of a document and may also give you additional publication record information about the document.
For more information on CrossMark, please visit the CrossMark site.
DOI:  https://doi.org/10.47268/crossmarkpolicy
Services
All articles published by Faculty of Law Pattimura University get these extraordinary services :
Permanent Link (Digital Object Identifier/DOI) from Crossref (prefix 10.47268);
Digital archiving in PKP Private LOCKSS Network Program;
Digital Archiving in GARUDA RistekBRIN.
Member of 
Journals
About this Publishing System