Welcome to the online journal website of the Faculty of Law Pattimura University.
We have published several online journals, such as :
SASI (focus on all areas of legal science)
PATTIMURA LAW REVIEW (focus on all areas of legal science)
BATULIS CIVIL LAW REVIEW (focus on Civil Law)
JURNAL SANIRI (focus on Constitutional Law and State Administrative Law)
BALOBE LAW JOURNAL ( focus on International Law)
JURNAL BELO (focus on Criminal Law) can be seen on the page: https://ojs3.unpatti.ac.id/index.php/belo
AIWADTHU: Jurnal Pengabdian Hukum 
TATOHI: Jurnal Ilmu Hukum
PAMALI: Pattimura Magister Law Review
All of these journals are open access. Please don't hesitate to read our journals. Hopefully, it can add insight to your knowledge. 
Happy reading...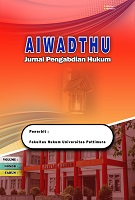 AIWADTHU: Jurnal Pengabdian Hukum
View Journal | Current Issue | Register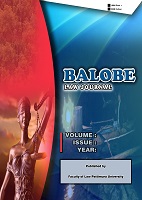 Balobe Law Journal
View Journal | Current Issue | Register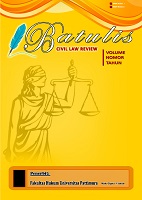 Batulis Civil Law Review
View Journal | Current Issue | Register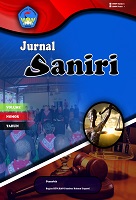 Jurnal Saniri
View Journal | Current Issue | Register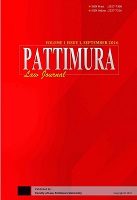 Pattimura Law Journal
View Journal | Current Issue | Register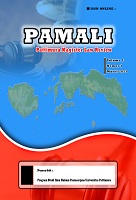 PAMALI: Pattimura Magister Law Review
View Journal | Current Issue | Register
SANISA: Jurnal Kreativitas Mahasiswa Hukum
View Journal | Current Issue | Register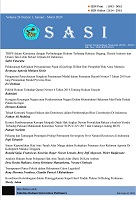 SASI
View Journal | Current Issue | Register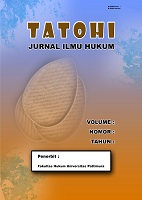 TATOHI: Jurnal Ilmu Hukum
View Journal | Current Issue | Register
1 - 9 of 9 Items